I remember when I first started my journey into plant parenthood. I was overwhelmed by the sheer amount of houseplants that were available for purchase. I decided to opt for a common plant that was easy to care for over something more exotic looking that I didn't know much about…a pothos. While I still love all my pothos plants, here are my current top five favorite houseplants that I have found are, for the most part, low maintenance…and a ton of fun to grow!
1. Monstera adansonii
It was love at first sight. Monstera adansonii, commonly known as Swiss cheese plant, caught my eye with its deep green, heart-shaped, perforated leaves. This tropical houseplant has aerial roots that grow downward from the stem that help it climb in a vine-like fashion. In spite of its fancy appearance, Monstera is actually quite easy to grow.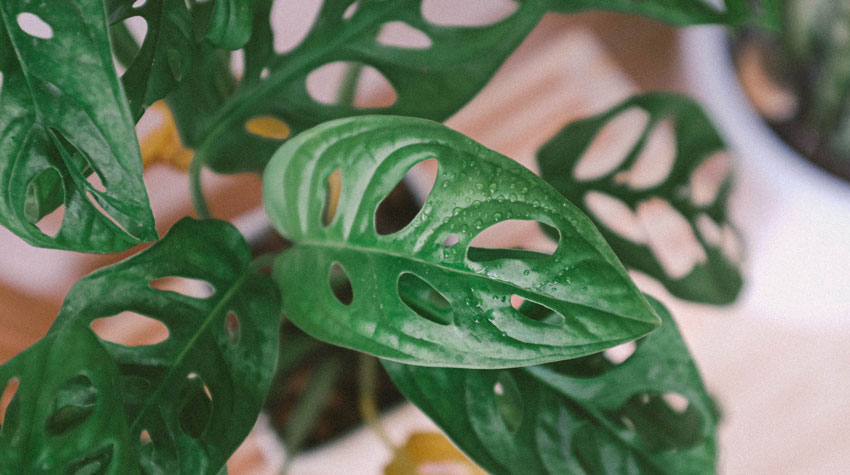 2. Pilea peperomioides
This plant also goes by the name "Chinese money plant." Natively grown in China, Pilea peperomioides feature flat, round, coin-shaped leaves. This plant became a fast favorite due to its fast growth rate and ease of propagation. I received my Pilea from a colleague. Her plant had produced babies, and knowing my love for plants, she gifted me one. Plant people are so generous!
3. Senecio rowleyanus
This pretty lady is better known as a String of Pearls…for obvious reasons. Although S rowleyanus grows natively as a ground cover, it makes an absolutely stunning hanging plant. You can easily propagate a String of pearls by taking cuttings from the cascading stems and laying them over soil. The key to not killing this houseplant is know that it is a succulent and therefore needs plenty of indirect light and fast draining potting mix. She does not like wet, soggy roots.
4. Alocasia 'Polly'
It's all about the leaves. Look at those beauties! Dark green, heart-shaped leaves accentuated by contrasting white veins. Also known as an Elephant's ear plant, Alocasia does best in bright, indirect light and high humidity. I did find out the hard way that these plants are susceptible to spider mites. Luckily, if found quickly, they are easy enough to combat.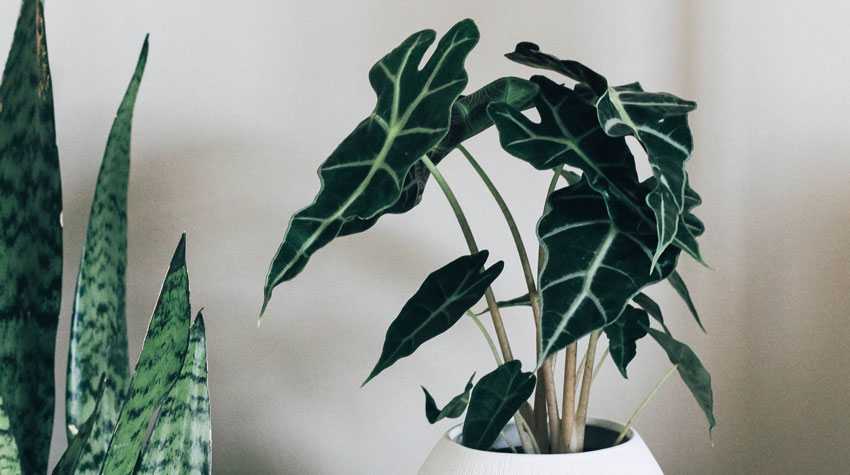 5. Zamioculcas zamiifolia 'Raven'
Honestly, it doesn't get much easier than a ZZ plant. I'm pretty sure this guy would thrive even with a month's worth of neglect. He has a strong will to live. Most people find them somewhat plain looking. However, there is a variety of ZZ known as 'Raven.' It features dark – almost black – thick, rubbery leaves. Probably one of my favorite things about it is that the new growth that is produced is a light, bright green. As the foliage matures, the leaves take on a mysterious black appearance. Very neat!
Do you have any favorite houseplants that didn't make my list? Let me know what it is and why you love it. A girl's wishlist can never be too long.