Hello, fellow plant enthusiasts! Today, we're going to dive into the lush, verdant world of pothos plants. If you're a beginner looking for a forgiving and rewarding entry into the realm of indoor gardening, pothos, also known as Devil's Ivy, is the perfect plant for you. Not only are they easy to care for, but they also offer a stunning visual appeal with their heart-shaped leaves and trailing vines. Let's explore why pothos are the ideal choice for beginners, and share some care tips and propagation methods.
Why Pothos Are Perfect for Beginners
Pothos plants are incredibly resilient and adaptable, making them a fantastic choice for those new to plant parenting. They can thrive in a variety of conditions, from low light to bright indirect light, and can handle occasional forgetfulness when it comes to watering. Plus, they're excellent air purifiers, helping to keep your home's environment fresh and clean.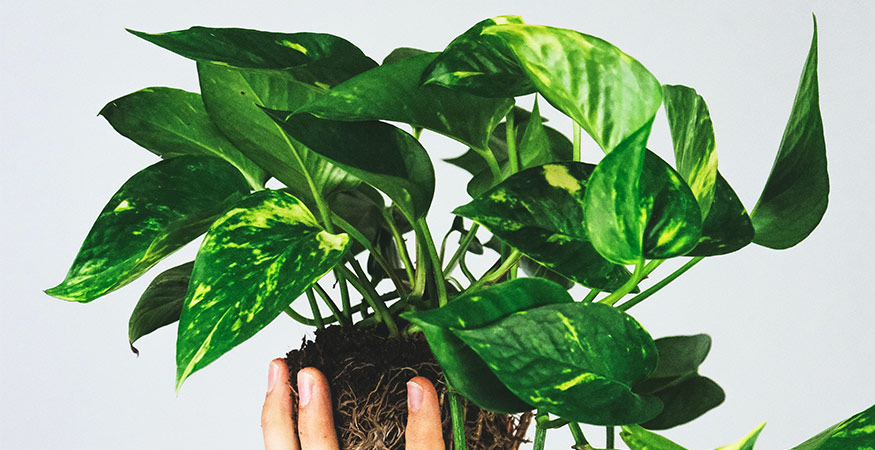 Pothos Care Tips
Light: Pothos are quite flexible when it comes to light. They can survive in low light conditions, but for optimal growth, a spot with bright, indirect light is best. Avoid direct sunlight, as it can scorch their leaves.
Water: Pothos prefer their soil to dry out completely between waterings. Overwatering can lead to root rot, a common plant ailment. A good rule of thumb is to water when the top inch of soil feels dry to the touch.
Temperature and Humidity: Pothos are tropical plants, so they enjoy a warm and humid environment. However, they're quite adaptable and can tolerate most indoor conditions. Just avoid placing them near air vents or drafty windows.
Fertilizer: Feed your pothos with a balanced houseplant fertilizer every 2-3 months during the growing season (spring and summer). In fall and winter, they don't need as much, if any, because growth naturally slows down.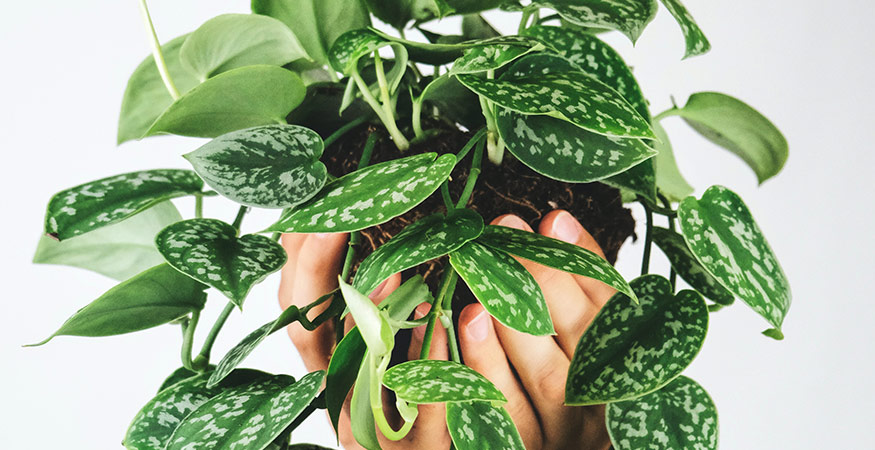 Exploring the Varieties of Pothos
Pothos come in a delightful array of varieties, each with its unique charm. Here are a few popular ones:
Golden Pothos: This is the most common variety, with heart-shaped leaves splashed with yellow or gold. It's a vigorous grower and can tolerate a wide range of conditions.
Marble Queen Pothos: This variety has striking white and green marbled leaves. It prefers brighter light than other varieties to maintain its vibrant coloration.
Neon Pothos: As the name suggests, this variety boasts bright, neon-green foliage that can add a pop of color to any space.
Jade Pothos: This variety has solid green leaves and is known for its hardiness. It's an excellent choice if your space doesn't have a lot of natural light.
Silver Pothos: This variety has dark green leaves with silver markings. It's a bit more demanding in terms of care but worth it for the stunning foliage.
Remember, regardless of the variety, all pothos share similar care requirements. So, feel free to choose the one that most appeals to your aesthetic preference!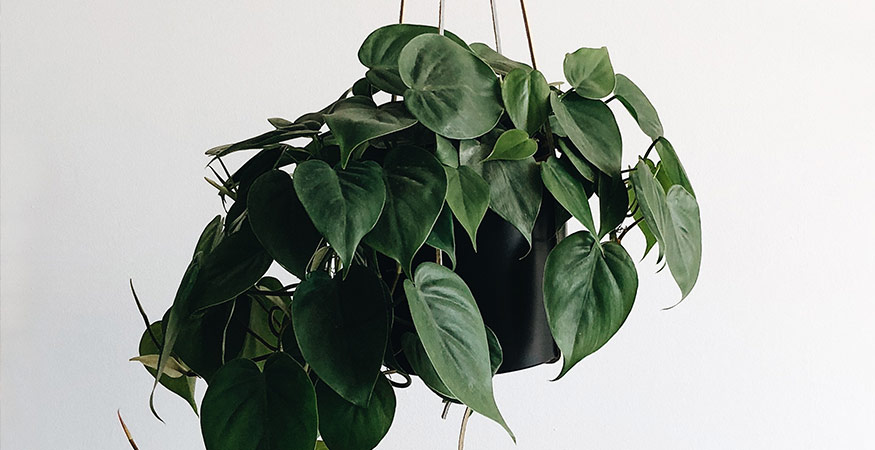 Propagation Methods
One of the most exciting aspects of growing pothos is their ease of propagation. You can multiply your plant collection or share the joy of pothos with friends and family. Here's a simple step-by-step guide:
Cutting: Choose a healthy vine and make a cut just below a node (the small brown bump where the leaf meets the stem). Your cutting should have at least 3-4 leaves.
Rooting: Place your cutting in a jar of water, ensuring the node is submerged. Leave the jar in a warm, bright spot, but out of direct sunlight. Change the water every few days.
Planting: After a couple of weeks, you'll notice roots sprouting from the node. Once the roots are a few inches long, you can plant your new pothos in potting soil. Keep the soil moist until the plant is established.
Growing pothos is a joyous journey, filled with lush growth and the satisfaction of nurturing a living thing. They're the perfect plant for beginners, offering a gentle introduction to plant care while still providing the rewarding experience of watching your plant thrive. So, why not bring a pothos into your home and start your plant parenting journey today? Happy planting!